Teaching Measurements and Instrumentation
Acquiring and automating measurements is a key engineering skill to build an understanding of signal processing, data acquisition, and sampling theory. The right platform allows students to visualize and analyze the performance of engineering projects and systems. For that, you need to offer your students a hands-on approach to teaching measurement concepts.

 

Our Academic platforms provide a project-based learning experience using online measurements to teach the fundamental concepts of measurement and signal acquisition.
Teaching controls, mechatronics and robotics platforms
NI Engineering Laboratory Virtual Instrumentation Suite (NI ELVIS)
Engineering laboratory solution for project-based learning that combines instrumentation and embedded design with a web-driven experience. Students can be introduced to the main components of taking a measurement not only through theory but with real experimentation. They will learn through real practice:
How to convert a physical phenomena to a measurable signal
Condition the signal
How to acquire a signal
How to analyze the signal
NI ELVIS instruments can be accessed easily with minimal installation, so that students can access the instruments on their own computers instantly via USB, Ethernet, or Wi-Fi.
Download NI ELVIS flyer and request an evaluation unit.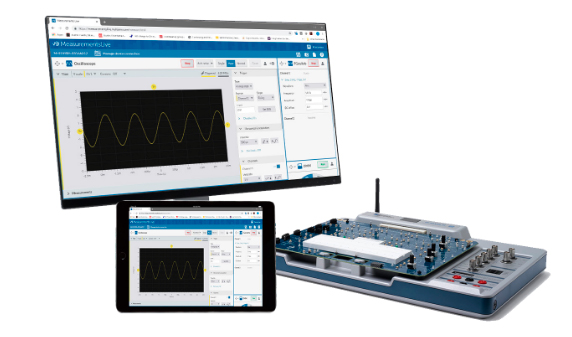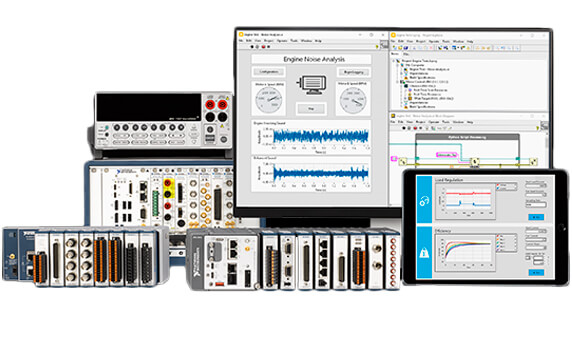 NI LabVIEW
It is a graphical programming software with tight hardware integration and over 1000 integrated functions for data acquisition and analysis, so it is easy to design engineering systems, create physical systems, convey concepts, and help students focus on the theory and their projects without wasting time on low level implementation. There are over 8,000 teaching laboratories for engineering system design. You will also make students more employable, since LabVIEW is an industry-standard tool used in engineering projects around the world.
Do you want to see how LabVIEW can help you make your teaching more engaging? Start your free trial now.