NI PXI Systems: high accuracy, high speed and customizable test applications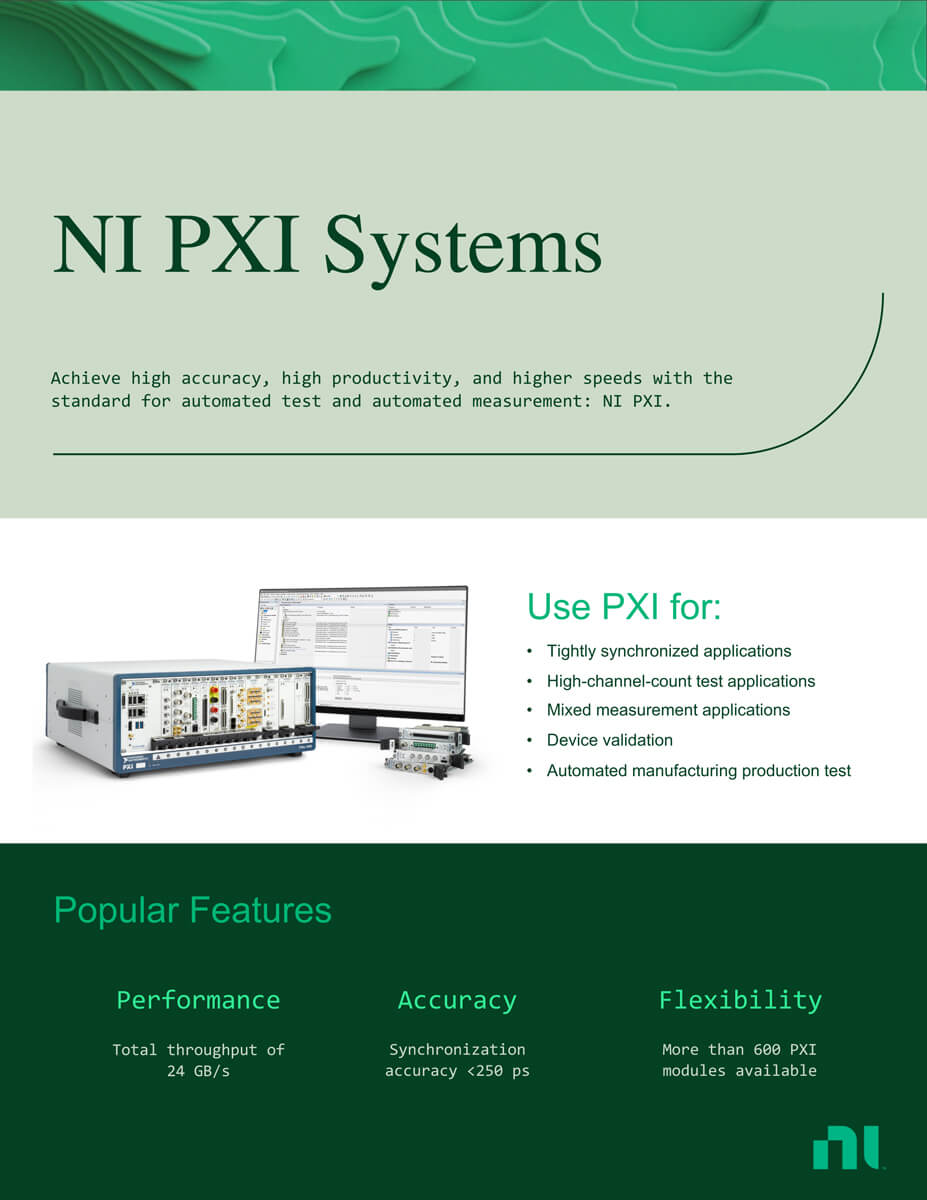 Industry Standard
You're not locked in. PXI is an open standard with hardware available from more than 60 vendors.
High-Performance
Test faster with high bandwidth connections between your measurements, the latest processing technology, and your test software.
Scalable
Manage change with PXI. Add measurements, more channels, new analysis routines, or upgrade to the latest processor without having to purchase a whole new instrument.
Accurate
PXI offers some of the highest frequency and accuracy specifications, so you can ensure your test systems deliver the production test results you need.
Meet demanding test objectives with the industry-standard for automated test and automated measurement