For a successful manufacturing company, it is significant to find new ways to restructure its operations. Manufacturing is a complex process with numerous moving parts – beginning from the raw materials to work in progress, logistics, and obviously, the final product.
Introducing efficiency and productivity gain is vital to make sure that you stay competitive along with being profitable. You need to analyze different moving parts extended across operations to ensure they effortlessly work together to reduce cost, improve utilization, and grow the margins. This is where supply chain analytics can help.
In this article, we'll take a look at some supply chain analytics use-cases for the manufacturing industry.
Supply Chain Analytics for Operational Efficiency
In a manufacturing business, machines and systems are continuously working for extended periods under heavy load and any error can considerably influence your production. Using predictive analytics systems, you can forecast such disasters and prevent downtime. You can also perform Reverse Logistics Analytics to uncover insights related to wasted costs and inadequacies resulting from certain actions. For example, you can run analytics on returned products to understand which stage of the production process is yielding the maximum number of defective items.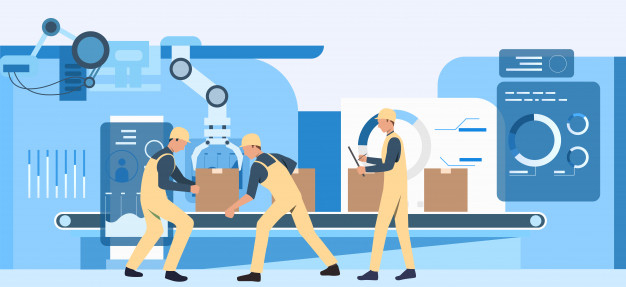 Supply Chain Analytics for Risk Management
Another important use-case of supply chain analytics is related to risk management. With real-time data access, the manufacturer can see soon enough whether the supplier is delayed with production to avoid any Lead Time. Simultaneously, the suppliers can anticipate any such occurrence and adapt their production output in accordance.
You can quantify supplier dependencies and make fact-based decisions for strategic risk management with timely analysis of this data. At SAAB RDS, we can help you implement full IIoT solution, allowing you to use the data platform to track any machinery and diagnose the problems much more easily.
Supply Chain Analytics for Demand Forecasting
Manufacturers not only build products for their existing consumers only, but also for the apparent demand that they anticipate appearing soon. Demand forecasting is important as it suggests an optimal capacity for a production chain. With predictive analytics, you can more precisely predict what buying inclinations, seasonality, trends, and disruptions could be.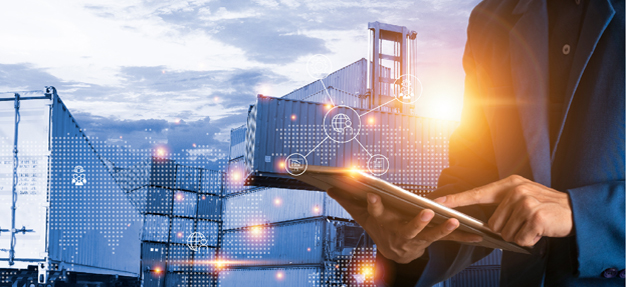 Supply Chain Analytics for Capacity Planning
With supply chain analytics, decision-makers can define an optimum number of units they should produce over a definite period, taking into account capacity, sales predictions, and parallel schedules. By leveraging the day-to-day manufacturing data, supply chain analytics solutions can project a clearer picture of the actual number of units produced, making it easier for stakeholders to simplify the workflow and focus on the essential areas.
Supply Chain Analytics for Cost and Overhead Tracking
When working with multiple vendors and distribution partners, you can use a supply chain analytics solution to incorporate all the data in a single platform. This way, you can get actionable insights and bring productivity across all activities.
Monitoring the cost per unit is significant for a production supervisor as it influences the pricing decisions and promotions as well. A supply chain analytics solution helps with reporting and visualization, which can considerably decrease the risk and recommend well-timed improvements.
Leverage Supply Chain Analytics With SAAB RDS
At SAAB RDS, we help manufacturing businesses in becoming a connected enterprise where the information sources are linked and everybody in the organization can access the right information, at the right time to attain operational productivity.
Our experts can help you implement a full IIOT solution to grow your manufacturing productivity and give you the competitive advantage required for today's industrial world. From HIL applications to augmented reality (AR), we support the full deployment of your factory of tomorrow. Get in touch to learn more about our services.