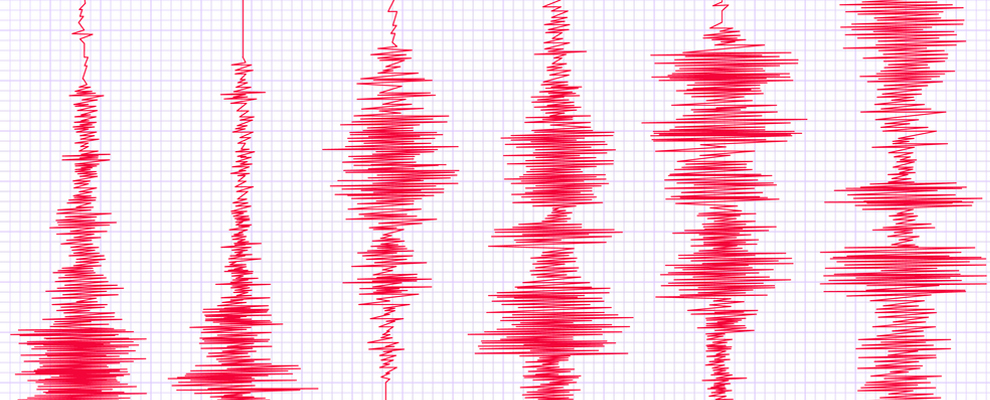 Downtime is the enemy of any industrial enterprise. Stopping production to resolve issues with one machine can hold up the entire line, which can result in significant losses. However, the only way to avoid this is to invest in prevention, which also increases operating costs. It seems like manufacturers just can't win. Fortunately, modern technology has solutions that can reduce both maintenance costs and downtime. In particular, vibration measurement systems can catch problems before they become severe.
4 Key Elements of Setting Up a Vibration Measurement System
1. Choosing a Vibration Sensor
Every vibration detection system relies on sensors. There are dozens of sensors to cover all sorts of needs. However, they can be broadly categorized into three distinct types. Accelerometers and contact vibration sensors are directly attached to machines, while non-contact vibration sensors use indirect means to sense vibration.
Accelerometers
Piezoelectric accelerometers are one of the most common vibration sensor types around. When they experience acceleration, they produce an electrical current that can be measured. These can detect low-frequency vibrations and high-frequency vibrations alike, and are also very useful for shock measurements. These sensors output measurement in g's, which can be captured and analyzed.
Contact Vibration Sensors
There are several sensors that make contact with machines but do not rely on accelerometer technology. Strain gauges, for example, activate when stretched or compressed. These are extremely versatile and produce accurate results. However, they're expensive to install and collect data from.
Gyroscopes also fall into this category. They measure angular rate and output a value in degrees per second. Gyroscopes can help you plot the exact path of motion, which is useful for diagnosing problems with your machinery, but they do not yield clear force measurements. Therefore, these are best used in combination with accelerometers to get a clear picture of the vibration's strength and orientation.
Non-Contact Vibration Sensors
These sensors detect vibration through indirect means. Instead of being mounted directly to the part you want to measure, they'll be placed nearby and aim to detect vibration through the air. Microphones, for instance, can detect acoustic pressure caused by vibration and are quite easy to set up. A similar technology called an Eddy current displacement sensor can also work, but is more sensitive to changes in air temperature and pressure, which may make it unreliable in industrial settings.
Laser displacement sensors are accurate and, in some cases, are the only option available. Rotating components can be easily measured with lasers. These sensors measure how long it takes for light to be reflected back to the sensor. When the machine wobbles, this change is measured by the sensor and reported.
2. Acquiring Your Data
Choosing and mounting sensors isn't even the most difficult part of the process. You also have to collect data from those sensors, which often means complex wiring jobs. Wiring is complex because not only does it have to avoid interfering with the machine's operation, but wires can actually introduce interference into the system which can result in faulty readings from sensors. Fortunately, there are wireless solutions available today that can beam readings to a central hub.
Whether you wire or not, you'll need a device to collect data and relay it to a computer or to an online server. It's important to ensure your capture device is compatible with the types of signals your sensors produce, and that it has enough capacity to measure them all. You may need multiple hubs for larger plants.
3. Keeping Your Data Clean
Your work still isn't done. Changes in the environment can cause sensors to produce different readings. Temperature is the most important variable to keep track of. While most sensors can operate across a range of temperatures, you may find your readings shift as temperature rises and falls. A temperature sensor coupled with your other sensors can help you compensate for these fluctuations.
Sound vibrations from nearby equipment can also interfere with your vibration measurement. You also have to watch out for damage to sensors due to impacts or corrosive substances.
4. Analyzing Your Data
When you have clean output from your sensors and your data has been gathered and uploaded to a computer, you'll be able to analyze it and detect errors before they become full shutdowns. Instead of relying on routine maintenance schedules, you can proactively address machines as they start to operate out of spec.
If you need help with any of these steps, contact SAAB RDS and ask us for a consultation. We're experts in digital transformation, ready to help your business get ahead of the rest.