As a test engineers or director, you are under immense pressure to deliver complex test systems under increasingly shrinking schedules while optimizing for budget. ATE Core Configurations streamline the procurement of automated test equipment by keeping costs and timelines in control with expedited delivery of a preassembled and configured system.
Used in applications for aerospace, transportation production test, electronic device validation, or medical device test among others, this solution provides the option to configure and customize your automated test solution with power, mechanical, safety, and instrumentation options depending on your needs.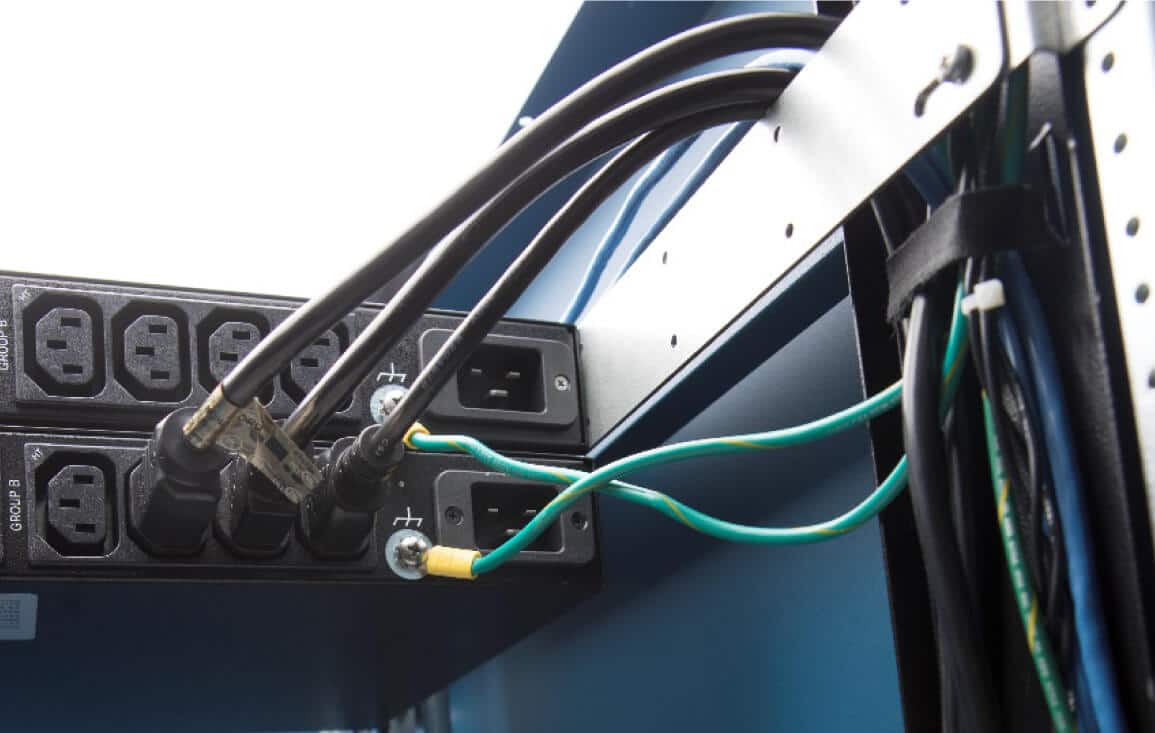 Automated Test Equipment – Featured Technologies
Standardized mechanical, power, and safety infrastructure.
Layout flexibility for PXI, CompactDAQ, CompactRIO, and other instrumentation with preinstalled drivers.
Emergency shutoff, thermal shutdown, and power and Ethernet routing
Power and size options from 24U to 40U and low, medium, and high power, both single- and three-phase.
IEC 61010-01 compliant system that can be shipped anywhere in the world with expedited delivery options.
Specific components for Automated Test Equipment
Power Entry Panel: contains IEC connector, circuit production, line filters, kill-switch relays for emergency shutoff, two USB extension ports, an Ethernet port to route network connection to the Ethernet switch, and an external grounding lug.
Power Distribution Unit: Each single-phase PDU contains eight IEC C13 outlets, four DC outlets (12 V, 24 V, 24 V, 48 V), two power-sequenced outlet banks, circuit protection, and remote inhibit and emergency power off.
Emergency Power Off Panel and Uninterruptible Power Supply, to optimize safety during both normal operations and special conditions such as power loss or brownouts.
Services and support:
Reduce Downtime: Expedited repair, managed spares, on-site calibration, life-cycle management services, and preventative maintenance.
Professional Services: Consulting, system integration, and software library development.
Test Software
Software is the key to flexibility in an ATE system. In addition to designing your test application, you most probably will need a software to manage (develop, debug, and deploy the test system) your test with full visibility into the testing process and results; or to measure data aggregation, inspection, analysis, and reporting. A good cost-effective option is to get a bundle that contains all these software capabilities: Test Workflow is a recommended collection of NI software for engineers working on research, validation, and production test applications.
Test Workflow provides application-specific tools so that you can choose the right one for the job you need to accomplish—from graphical programing environments to no-code and interactive software applications which allow you to perform everything from a quick ad-hoc test to buildin a full automated test system, and also automate data analysis and reporting, develop test sequences, etc.