Engineering Universities and Schools need to engage students through a top-level hands-on learning experience, both in the classroom and, now more than ever, remotely.
Browse teaching resources for curriculum development and lab exercises.
See available trainers to teach almost every engineering concept, from level and pressure, to speed, force and strain, and many others.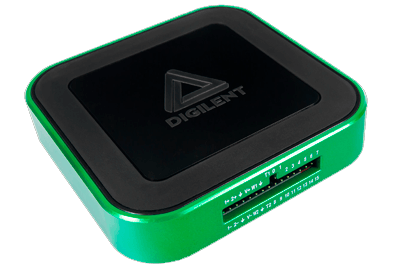 Analog Discovery 3
A digital oscilloscope, logic analyzer, waveform generator, pattern generator, and much more. Using the flexible WaveForms software (supported by Windows, Mac, and Linux), the Analog Discovery 3 can be used in the lab, in the field, or even at home – you're no longer tied down to a traditional benchtop and stacks of expensive test instruments. Characteristics: Mixed-Signal USB Oscilloscope, Arbitrary Waveform Generator, Logic Analyzer and Pattern Generator, Programmable Power Supplies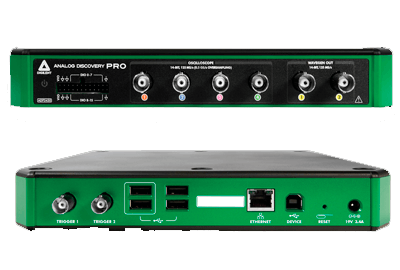 Analog Discovery Pro 3000 Series
Portable High Resolution Mixed Signal Oscilloscope. Provides the utility of professional benchtop equipment with the flexibility of a portable instrument.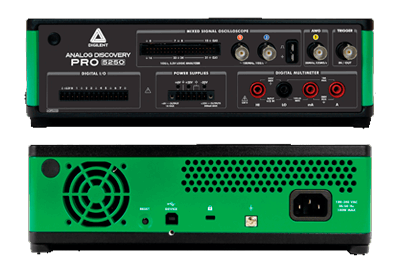 Analog Discovery PRO ADP5250
All-In-One 1GS/s 100MHz Mixed Signal Oscilloscope, Function Generator, Power Supply, and DMM. ADP5250 brings higher sample rate and bandwidth and a more rugged design to the Analog Discovery Pro family.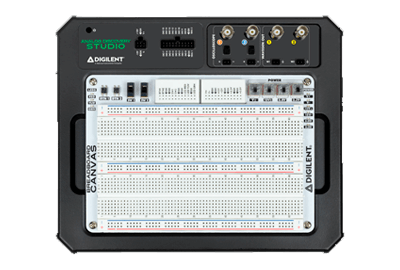 Analog Discovery Studio
Portable Circuits Laboratory Equipped with 13 instruments including an Oscilloscope, Logic Analyzer, Spectrum Analyzer, Waveform Generator, and more.