IOT and Augmented Reality
Digital transformation is one of the key trends changing the Aerospace and Defense market. Augmented reality, paired with the insights from real-time IoT data, enables technicians to leverage digital information, where and when they need it most, in context to the physical equipment.
Scalable, easily consumable AR experiences improve workforce productivity and operational efficiency for manufacturing, service, and training processes on warfighter and industrial systems. Exceed mission expectations, tighten OODA Loops, and reduce downtime with AR and IoT.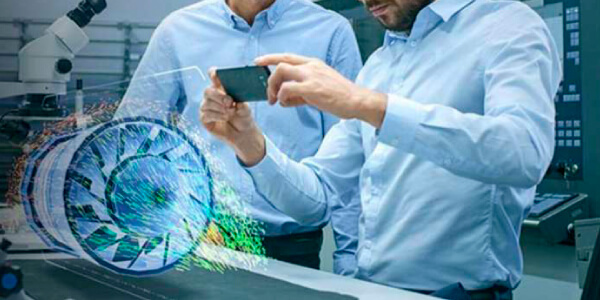 Augmented Reality for Aerospace and Defense Manufacturing and Services
Aerospace and Defense is a highly competitive, complex, and regulated industry. While companies compete to provide increasingly complex and customized products, the aging workforce is proving difficult to keep up with new knowledge requirements: industrial AR is an invaluable new solution for aerospace and defense workforces, as it offers efficiency, agility, compliance and safety gains—while reducing costs.
AR-based onboarding and training can accelerate ramping-up new workers, while improving their retention and competency. AR-enhanced guidance and work instruction
can assist newer and seasoned workers—with immersive guidance for even the most specific and customized tasks. In the event that unforeseen challenges arise, remote assistance and collaboration can enable tenured workers to assist their less experienced colleagues—regardless of their physical proximity.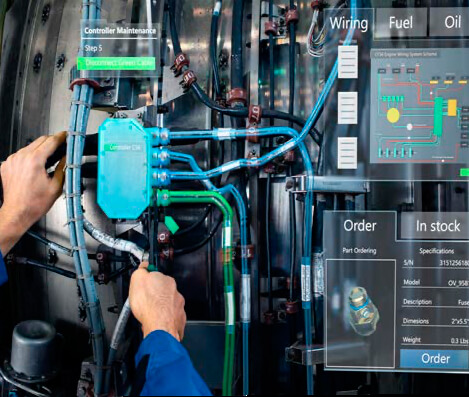 As competition escalates in aerospace and defense, a service-led focus on customer satisfaction and new revenue streams is helping companies differentiate and drive growth. However, skilled career experts are aging out of service markets, while underskilled workers can have a detrimental effect on service outcomes and customer satisfaction. Industrial augmented reality is proving to be instrumental in improving technician proficiency—and in ensuring service efforts are successful.
AR supports service workers throughout their skills development process. AR-based onboarding and training can speed up time for new service technicians, while ensuring that once in the field, they are equipped to handle the task at hand. Easy access to live remote assistance is invaluable for rapid trouble-shooting of complex or unexpected problems, allowing companies to use their valued experts more effectively—by providing real-time remote assistance to more junior technicians.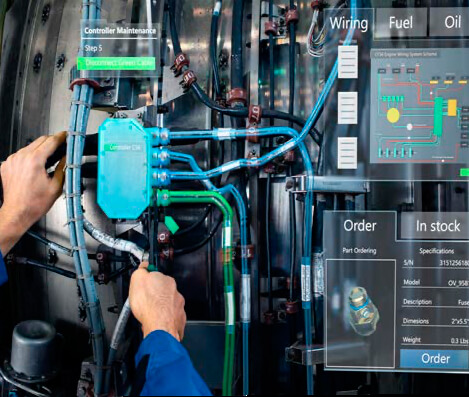 Know more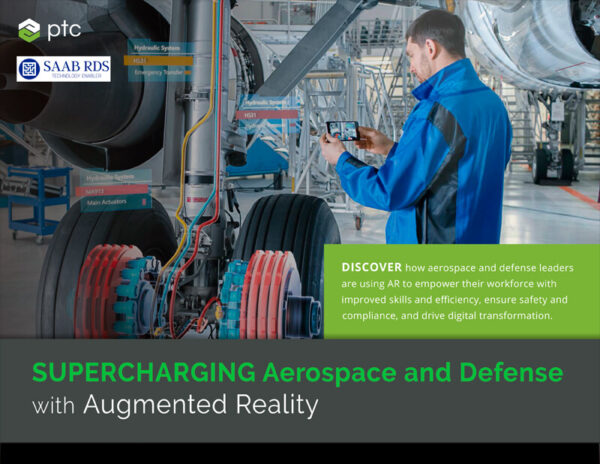 Download the e-book "Supercharging Aerospace and Defense with Augmented Reality"