Teaching Controls, Mechatronics and Robotics
Now more than ever, students need to be prepared for multidisciplinary problems in automotive, aerospace, and Internet of Things applications. This requires a project-based approach for controls, sensors, actuators, and mechatronics systems.

 

Controls theory and mechatronics curriculum require an active learning approach: theory will simply not do on its own, and it needs to be translated into engineering intuition.
Teaching controls, mechatronics and robotics platforms
NI ELVIS
It is an Engineering laboratory solution for project-based learning that combines instrumentation and embedded design with a web-driven experience. It allows students to have a deeper understanding of engineering fundamentals and system design, as they can see these concepts in the context of real systems.
Do you want to request an ELVIS evaluation unit? Contact us here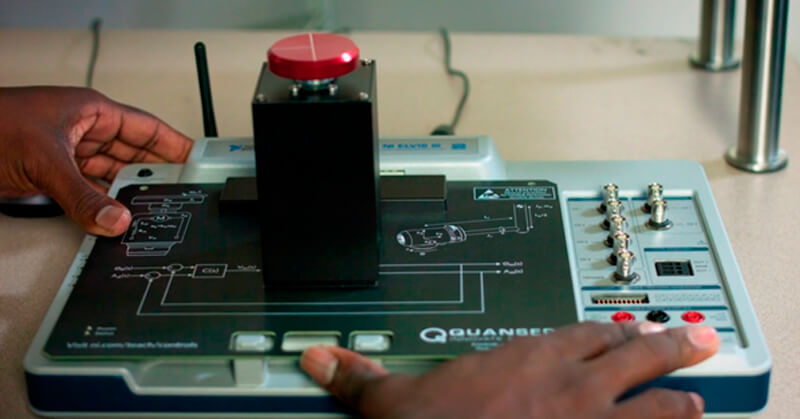 NI myRIO
Provides educators with an embedded, WiFi-enabled solution to deliver an engaging approach to empower students to apply theory to learning controls, investigating mechatronics, and designing imaginative projects. The myRIO Student Embedded Device features I/O on both sides of the device in the form of MXP and MSP connectors. It includes analog inputs, analog outputs, digital I/O lines, LEDs, a push button, an onboard accelerometer, a Xilinx FPGA, and a dual‐core ARM Cortex‐A9 processor. Some models also include WiFi support. It can be programmed with LabVIEW or C.
Robotic Labs
Our Robotics Labs, powered by Quanser, offer you all the tools you need to teach robotics in any field, from autonomous vehicles to any robotic arm.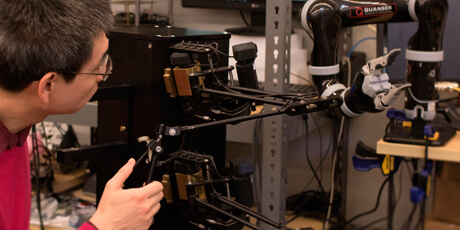 We also work with leading providers such as DOBOT to offer a wide range of robotic arms that allow you to unleash your students' creativity, from K12 to university teaching and research. DOBOT Magician, for example, is a multifunctional desktop robotic arm for practical training education which comes with different end-tools, so that it can perform functions such as 3D printing, laser engraving, writing and drawing. It supports secondary development by 13 extensible interfaces and over 20 programming languages. DOBOT Magician is low cost, small size, and easy operation, which allows every student to practice on their own. It improves the teaching efficiency dramatically. It can be controlled by Programming, APP, Bluetooth, WiFi, Mouse, and more.