Remotely controlled Aquatic Drones
Specialized in data collection by remotely controlled aquatic drones and robots to reach difficult or dangerous places.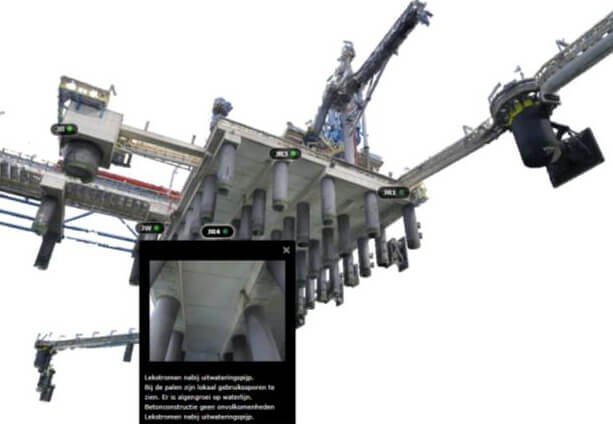 You have no accurate and reliable data available of the water related infrastructure (bridges, jetties, piers, quay walls, culverts, and locks). Is your facility hard to reach and dangerous to monitor? Our approach will minimize your down-time and save you money on inspections.
We partner with AquaSmart XL, an award-winning company, to provide you with aquatic drones' solutions to acquire accurate, reliable, and complete data of water related infrastructures where other solutions cannot.
From the data acquired, a georeferenced picture with realistic 3D-models is created, together with digital reporting.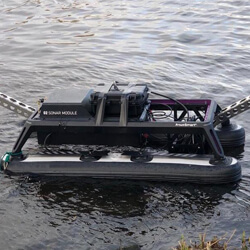 Acquire Data
Remotely Controlled Aquatic Drones equipped with latest inspection equipment.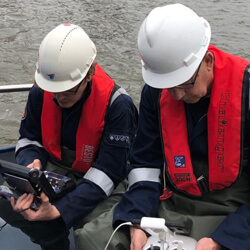 Interpret Data
Expert interpretation of data acquired.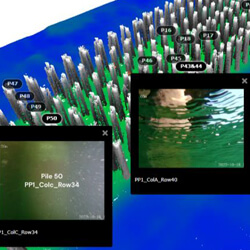 Present Data
Interactive 3D models.
Digital report with results.
Flexible, easy and quick to deploy platform
Award winning, multipurpose sensor platform: High quality sensors and data capturing
Easy accessibility to difficult and dangerous to reach places: carry out inspections in places that are difficult or dangerous to reach, even in shallow waters
Observation and inspection of assets as well as their surroundings
3D modeling: Comprehensive overview of inspections in 3D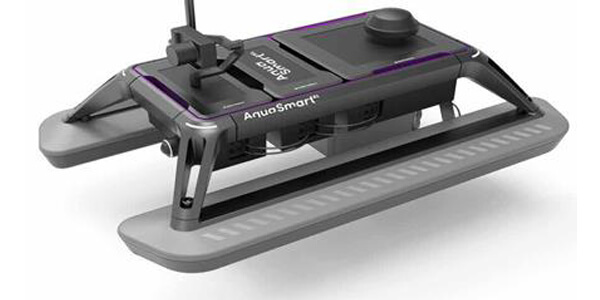 UNMANNED SURFACE VESSEL (USV)
Aquatic drone for visual inspection above water (bridges, jetty's, quay walls)
Aquatic drone for bathymetry and hydrography inspection (also in shallow waters)
Flat aquatic drone for visual inspection (pipes, tubes, culverts, channels)
Mini aquatic drone for visual inspection of narrow places (pipes, tubes, culverts)
REMOTELY OPERATED VEHICLE (ROV)
Underwater robots for visual inspection (quay walls, sheet-piles, foundations)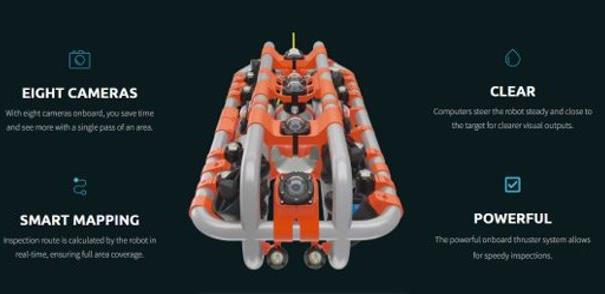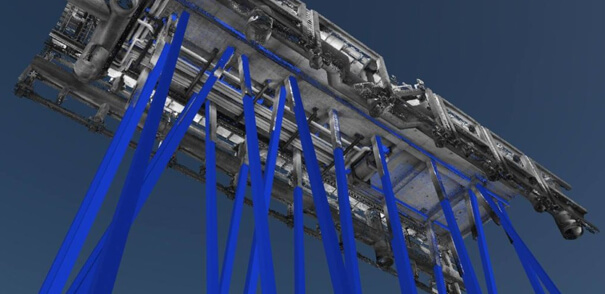 ROBOTS
Tank inspector (wildlife crossings)
Crawler robot (under development)
(quay walls, flat underwater constructions)
Climber robot (under development) (pillars, piles)
Inspect water related assets even at places where others can't!
Jetties
Quays / Sheet Piles
Riverbed Profiles
Confined Spaces
Bridges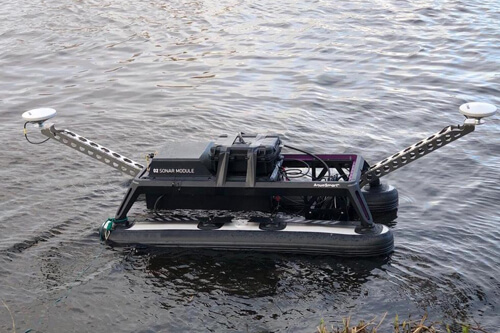 Asset Inspection
We operate where other technologies cannot, either because these technologies are too dangerous, too expensive, or simply not practical to use.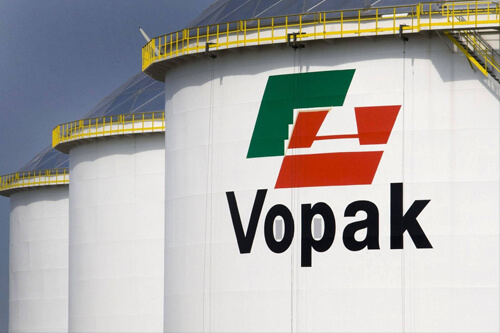 Maintenance
We deliver a basis for Predictive Maintenance and Reliability Centred Maintenance. Repeatable measurements and modeling allows for tracking changes over time.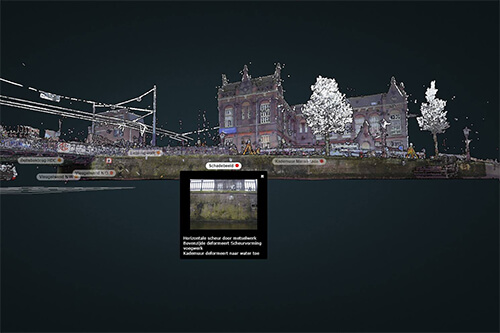 Data Driven
Robust data processing chain covering acquisition, network communication, storage, processing, integration, visualisation, and distribution risk mitigation.