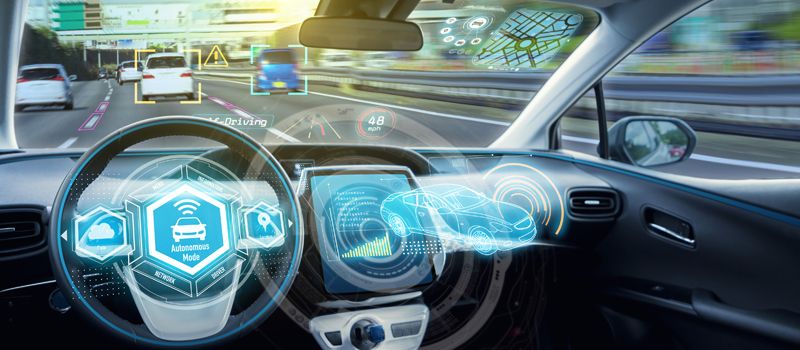 Autonomous Vehicles – Benefits
By removing the need for a human driver, autonomous vehicles offer benefits such as:
Increased accessibility for people who are unable to drive themselves.
Reduced costs of point to point transport (taxis and other ride share) and delivery services.
Increased road safety and capacity.
Reduced off-street parking requirements (but not short-stay on-street parking).
According to Autonomous Vehicle Market Size, Share, Trends & Industry Research Report 2018-2025 (adroitmarketresearch.com)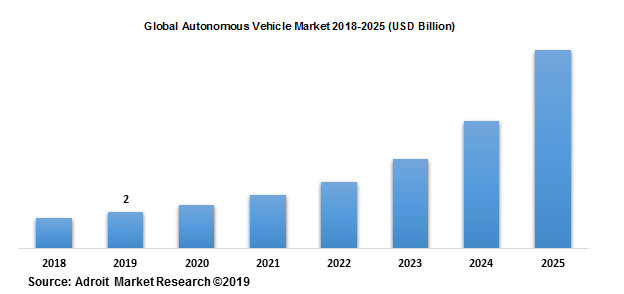 "The global autonomous vehicle market is expected to reach nearly USD 13 billion by 2025 and anticipated to grow at a CAGR of ~35% from 2020 to 2025. The autonomous vehicle also termed as self-driving cars implement RADAR sensing technology, light detection and ranging (LiDAR) technology, and artificial intelligence, which is further utilized to detect a 60-meter radius around the vehicle and to produce an active 3D map of the present environment. Additionally, the vehicles are designed that are capable of traveling to various destinations without manual intervention"
But autonomous vehicles research goes beyond the automotive market. Drones for example have seen an explosion in their adoption and use, making this field a focus of growth. See for example how Aalborg University in Denmark has developed an application to use drones for Wind Turbine Inspection and Maintenance.
Our partner Quanser has been leading the way in autonomous robotics, from their first commercially-available motion validation systems for research in flight dynamics and aerial vehicles control in 1998, to a next generation research drone in 2018.
Quanser's Autonomous Vehicles Research features two autonomous vehicles for air and ground: the QDrone and QBot 2e. The successor of the QBall 2, the QDrone is a quadrotor air vehicle equipped with powerful on-board Intel® Aero Compute Board, multiple high-resolution cameras and integrated sensors. On the ground, the QBot 2e is an innovative open-architecture autonomous ground robot, equipped with a wide range of built-in sensors and a vision system. Working individually or in a swarm, these are the ideal vehicles for your research applications.
Schedule a call with us today to know how SAAB RDS can help you to implement and improve your autonomous vehicle research lab.