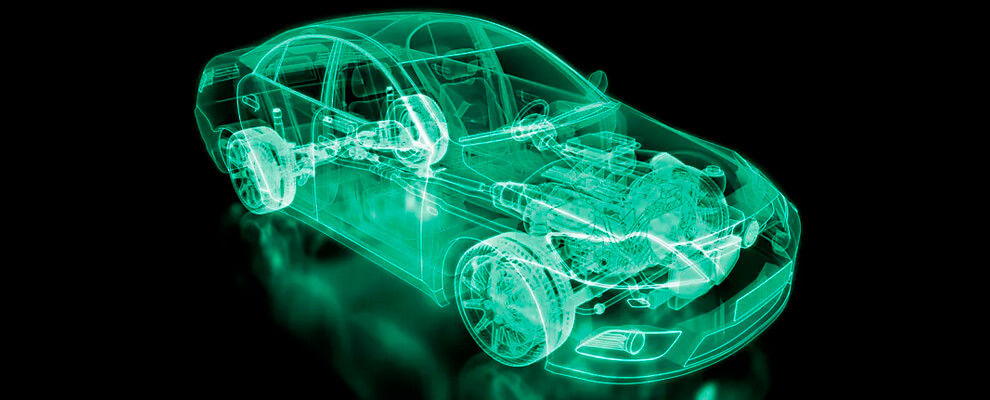 The promise of self-driving, zero-emissions vehicles in the near future is exciting. Still, the technology trends that are helping to achieve this greater vision come with significant test challenges, as the complexity of controllers and architectures utilized in modern vehicles evolves. The software on these controllers must be tested to confirm all features work as expected once integrated into the vehicle, and engineers need a quick and effective way to do so. That's where HIL testing comes into play.
Hardware-in-the-Loop (HIL) testing is a type of testing commonly used in the development of complex embedded systems to simulate the behavior of a real system in a controlled environment, typically using a specialized hardware platform and software tools.
In HIL testing, a physical or virtual system, such as a vehicle, aircraft, or industrial machine, is simulated using a hardware platform that includes sensors, actuators, and other components that mimic the behavior of the real system. The hardware platform is then connected to a simulation model or software program that runs on a computer. The simulation model or software program is designed to simulate the behavior of the system being tested, including its sensors, actuators, and control logic.
During HIL testing, the simulated system is subjected to a variety of test scenarios, including normal operating conditions, abnormal conditions, and failure modes. The goal of these tests is to validate the performance of the system and ensure that it meets the required specifications and safety standards. HIL testing can also be used to test software updates and new features before they are deployed in the real system.
HIL testing offers several advantages over traditional testing methods, including the ability to test complex systems in a controlled environment, the ability to simulate a wide range of scenarios and conditions, and the ability to identify and diagnose faults and failures in a timely and efficient manner. However, HIL testing can be complex and costly, and requires specialized hardware and software tools, as well as a team of skilled engineers and technicians to operate and maintain the system.
In the Automotive industry, as vehicles grow more complicated, systems integration testing, also called "full vehicle" or "network" hardware in-the-loop (HIL), is more important than ever. Rigorous systems integration HIL testing ensures that engine control units (ECUs) across the vehicle—in different systems, developed by different teams—all function correctly and safely together. HIL testing systems must be able to:
Scale to high channel counts (thousands of signal paths) across multiple ECUs
Support real and simulated loads and sensors with fault insertion on all signal paths to simultaneously simulate all used ECU physical interfaces
Use multi-ECU bus communication and fault insertion to generate all bus traffic normally flowing in a vehicle
Execute dynamic models that simulate the behavior of all connected ECUs and simulated models.
Our partners NI and Aliaro, present in a unique webinar how they are helping OEM's and tier 1 suppliers detect points of failure faster and avoid costly escapes late in the development process by testing vehicle system integration with hardware-in-the-loop (HIL) test systems.
View this on demand Upgrade Your HIL Investment with Vehicle Systems Integration webinar to explore how you can transition into multidomain test easier and interact with our reusable, scalable, and flexible solution in a demonstration.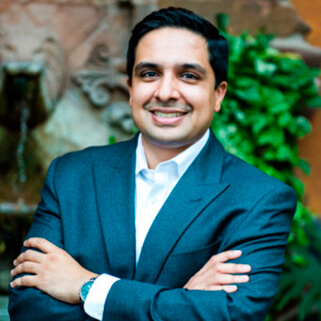 Ritesh Sharma
Principal Offering Manager at NI
Ritesh Sharma is an Offering Manager within NI's Transportation Business Unit. His focus is on building testing and validation solutions in the powertrain, body and interior, connectivity, and infotainment domains. Ritesh has been with NI since May of 2022 and has previously served in testing development roles at BorgWarner and Honda for a combined 13 years.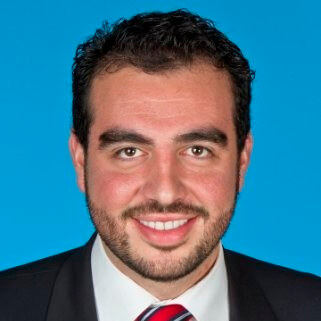 Luis Elias
Managing and Sales Director at ALIARO
Luis Elias is the current Managing Director for ALIARO Americas and Head of Sales for ALIARO AB with over 13 years of experience driving market share growth & product definition. He has proven in multiple roles from Support, Sales, & Product Management at NI & ALIARO. Luis has a vast international experience from his graduation as a Mechatronics Engineer from ITESM in Mexico City, living in Chile managing 6 countries and moving to the US in 2015.