Artificial intelligence is no longer a sci-fi trope, it's real and it's here. Even though you mostly hear about AI in the service sector, engineers have found ways to leverage AI for industrial businesses as well. One of the most effective applications for AI in industry is equipment condition monitoring. You don't even need to buy new equipment to access this powerful technology. Here's how it works and what you need to take your business into the future.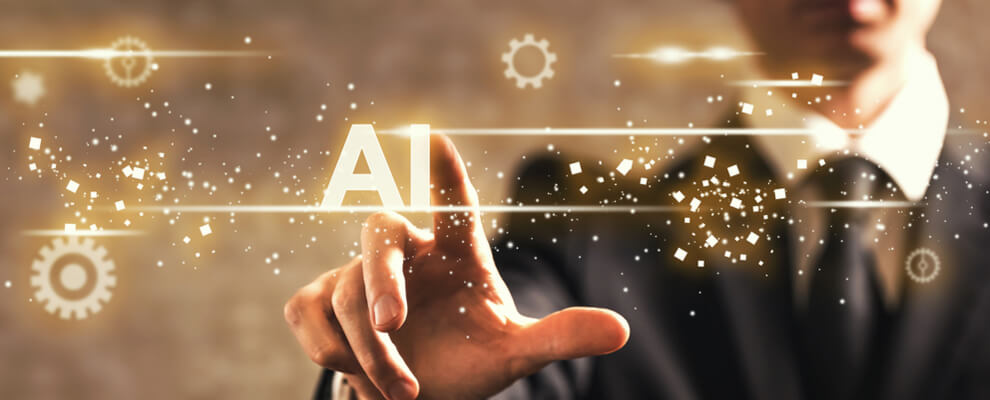 Predict Problems Before They Happen: Artificial Intelligence Equipment Condition Monitoring
What You Need to Get Started
The goal of AI-powered equipment monitoring is to detect problems before they happen. When you identify an issue in its early stages, you can take action to prevent a total failure. However, this is only possible if you can extract data related to the machine's condition. Therefore, you will need sensors if you want to harvest data from your machines. There are a wide variety of options available, but most machines will need accelerometers that can detect vibration.
Vibration is one of the most reliable warning signs that a machine is about to need repair. You may also want to consider sonic sensors that can detect unusual sounds, temperature sensors to spot overheating equipment, or specific chemical sensors that can identify unwanted elements in the environment. Next, you'll need a data relay system that gathers data from sensors and forwards it to a computer. From there, processing can occur on your local machine or in the cloud.
Gathering Data for Analysis
Installing sensors is relatively easy given how small they have become. Where the process gets complicated is in wiring these sensors so you can collect the data. Not only must your wires not interfere with the machine's operation, but they also need to be isolated enough to avoid interference, which could taint the data output. To minimize wiring, we recommend wireless transmitters that can relay data over short distances. A central hub can receive signals from all your transmitters.
This hub can connect to your building's network via Wi-Fi or a wired connection. The hub will redirect data to a computer where it can then be organized and processed by AI-driven software. Whether you use software on a computer on-site, or you upload it to the cloud for processing, you'll be able to access your data easily. Once you have a steady stream of data, you're ready to start analyzing and looking for opportunities.
Taking Action
In the short term, your AI will look for any data that doesn't fit the parameters you set. For instance, if you put a temperature limit on a machine, the AI will log the machine's temperature and highlight moments where it exceeds your set temperature. However, that's not where the power of AI ends. It's just the beginning. Over time, your AI will learn from patterns in the data.
Perhaps you'll find that your machines overheat more frequently in the summer months, prompting you to increase cooling. You could even connect other systems to your AI software so that the computer can control your HVAC automatically in response to changing conditions in your machines. Connect power circuits to your system to allow your AI to shut off equipment if it reaches dangerous levels. As your AI learns, it'll gain more autonomy, which translates to benefits for your business.
Benefits of AI-based Equipment Monitoring
Aside from the obvious benefits of having a computer automate certain tasks, the predictive power of AI provides several other benefits for your business. When you identify problems before they occur, you can prevent damage to costly equipment. Rather than performing maintenance at regular intervals, you can target the machines that actually need service, which will save your staff time. Since you won't be caught by surprise, you can schedule maintenance at times that are less disruptive to your production.  
These benefits lead to increased uptime, lower maintenance budgets, and a great return on investment. Setting up an AI equipment condition monitoring system is more affordable than ever, and the reward greatly outweighs the expense.
Get Started Now
To reap the most from your investment in artificial intelligence, you'll want your system set up properly with exactly what you need. Eliminate the guesswork: Contact SAAB RDS to schedule a meeting so we can help you plan your entry into the world of AI.