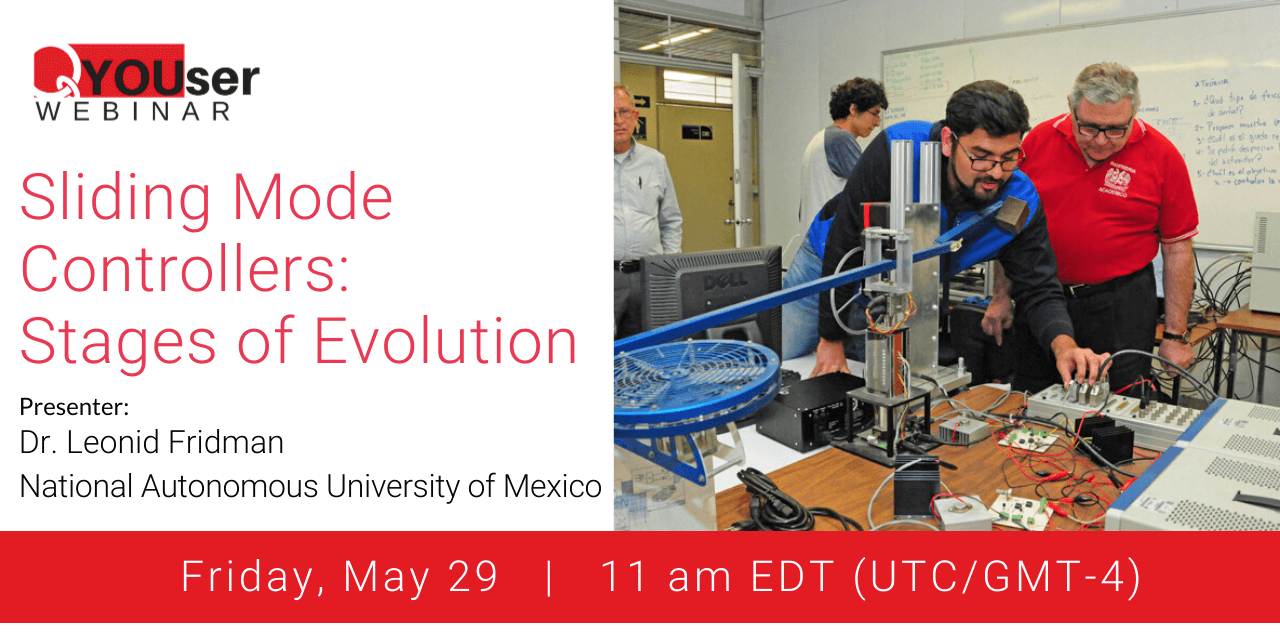 This webinar will focus on the logic of the evolution of sliding mode control and will illustrate the properties of the main sliding mode algorithms with videos of various experiments.
Presenter: Dr. Leonid Fridman, National Autonomous University of Mexico (Mexico).
Date:

Friday, May 29th
Time (AST): 6 pm
This event is not available anymore. Please visit our Learning Resources section to discover interesting resources.