A digital transformation is a must for companies to stay competitive in today's complex and turbulent market. Going digital can make companies much more profitable and enable technologies that increase resilience and adaptability. Nevertheless, going digital is a challenge. In order for the transition to go smoothly, it must be planned out very well. To help you plan your transformation, consider a few important questions before embarking on this important project. Digital transformation companies can facilitate the process.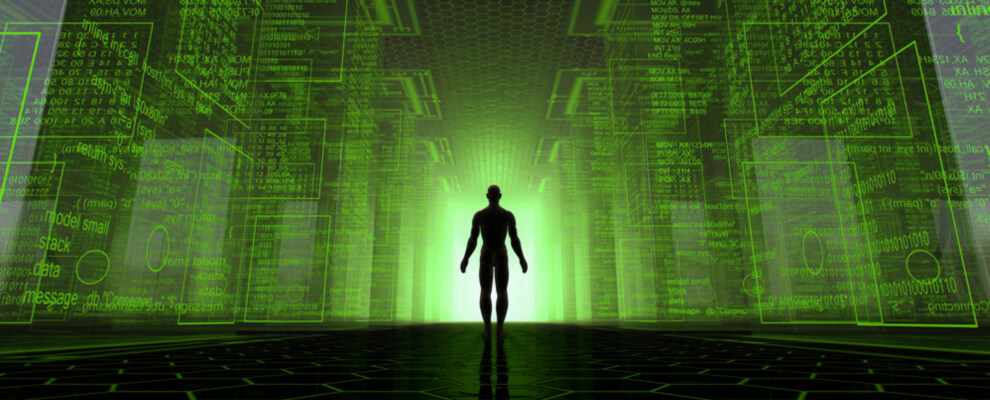 Questions to Ask When Planning a Digital Transformation Strategy
What Are the Goals of Your Digital Transformation?
Defining clear goals is essential for any digital transition. Without clear goals, you won't be able to measure the success of your transformation. Furthermore, your goals will also dictate the budget of the project and have an impact on how long it will take to complete. There are several ways that you can approach this step. One way is to focus on capabilities. What do you want your new system to be able to do?
Another approach is to focus on measurables. Make a list of KPIs and establish goals based on those. Perhaps you want to raise sales, lower your operating costs, or speed up certain processes. Whatever you choose, peg the goal to a KPI and use that as a measuring stick for success as you carry out the digitization project. Whatever your goals, be sure they're clearly communicated to everyone involved.
How Much Time Do You Have?
Time is a critical component when considering a shift to a fully digital environment. Most transformations take at least 6 months, and the average is over a year for a successful deployment. However, many projects fail to be completed in time, often because they were not properly planned out or the proposed timeline was unrealistic. Furthermore, many companies assume that once the software is ready, everything will go digital instantly. Successful implementation is much more complex than that.
Even though a software developer might be able to implement a system for your company in just a few months, using it effectively is another matter entirely. Your employees need training. Processes may have to change to facilitate data capture. Each phase of your transformation should be planned out on a roadmap. Keep an eye on important dates and deadlines to make sure that your project stays on schedule. Leave some room for minor adjustments that may be necessary.
Have You Prepared a Budget?
Companies often underestimate the cost of going digital. While the upfront investment can be significant, the return on investment is even more so. Nevertheless, you cannot cut corners. Failing to allocate enough money to the project is likely to lead to delays, which will increase expenses more. Furthermore, it's important to have enough staff to execute the project. If your digital transition team is too busy with daily work, the project is unlikely to move forward on schedule.
Establishing a realistic budget helps you monitor progress and hold members accountable for spending. You may also find that you cannot afford to implement every feature you'd like. Consider talking to digital transformation companies that have a better idea of how to prioritize your spending. Some components, like software and digital devices that collect data, are indispensable. Others, like predictive analytics, can be implemented later once you've built a healthy digital environment for your company.
What Aspects of Your Business Are Already Digital?
The first three questions cover the macro side of your planning. Now we need to consider the finer details. Your business likely already has some digital aspects. Perhaps you use a third-party customer relationship management tool. You may already rely on systems like Salesforce or use a virtual phone system. These systems can be integrated into a larger digital environment. The data they capture can be fed into analytics systems to better understand your business.
However, some of these systems may rely on legacy programs that were coded for your company some time ago. You may need to upgrade them to make it easier to digitize. Next, you'll need to consider which aspects of the business need to go digital first. Prioritize and plan out the digitization process for each area. Focus on pain points: How will going digital resolve them? Get your employees involved so that their specific concerns are addressed.
How Will Your Processes Have to Change?
Going digital often means changing your processes to facilitate data capture. Every process should generate some data. For example, process tracking allows you to keep tabs on how long it takes for processes to finish, which could help you find areas to improve your operations. Implementing these process changes takes time, and should be done with the support of the workers who will eventually have to execute these new processes. Employees need to know why their workflow has to change.
However, these changes can also mean less work. Automation is possible when your company goes digital. So, it helps to perform a process assessment before you start digitizing. Look for steps that you might be able to remove thanks to your new technology. Repetitive tasks, like data reporting, can be automated at regular intervals. Even routine activities like follow-up with clients can be simplified using automation. You may find your processes become much more agile in the end.
Who Will Take the Lead on the Project?
The people who help your company transform are every bit as important as everything else we've considered here. Do you have staff with experience in digital transformation? If so, can they handle all the tasks needed? Will they have enough time to focus on the transformation project while also dealing with everyday work? Are you willing to hire other people to carry out the project? Make sure that the people you choose can get the project done on time.
If you don't have staff with the necessary experience, you may want to consider hiring outside consultants with experience in digitalization. Digital transformation companies can help you choose the right tools, implement them quickly, and prepare your employees so they can use the new system effectively.
Still Debating Whether to Go Digital? Consider the Benefits
Going digital is a long-term process. As such, companies often discuss the idea but rarely take concrete steps toward a real transformation. However, when you examine the benefits of making the transition, it's an easy decision to make. While it may take time, starting the process now means you'll see the rewards sooner.
Improved Flexibility
Going digital allows you to adapt to new circumstances. Companies that had a fully digital environment had no trouble switching to remote work during the pandemic and can today offer remote jobs to attract better talent. Digital businesses like FedEx were able to quickly reroute their logistics to address the wildly different shipping patterns during the pandemic. When you go digital, it becomes easier to make changes to how you conduct business.
Better Business Insights
One of the biggest benefits of a fully digital environment is that you will gather data about everything. This data can then be fed into business analytics tools to deliver insights about your company. With these insights, you can plan expansion, optimize processes, reduce costs, and target sales more effectively.
As you gather more data, you'll be able to do even more with it. Predictive analytics, for example, becomes possible when you have an extended record of data. Preventative maintenance allows you to perform maintenance when a specific machine needs it, instead of maintaining everything on a regular schedule. Predictive tools can help you simulate specific business scenarios to see how your company would perform. These tools make your company more resilient and improve growth.
Smoother Collaboration Between Colleagues
A fully digital system facilitates collaboration. Task management tools make it easy to assign tasks and visualize responsibilities. Cloud storage keeps your data organized while also allowing multiple people to work on the same files. Communication through a cloud-based system gives you freedom and privacy.
Great Long-term ROI When You Work With Digital Transformation Companies
When you transform your business, you'll find that you can produce much more value with less labor. Your business will grow and sales will increase. With data, you can make smarter decisions that lead to more opportunities for your company. That's why investments in digitalization yield great returns. However, the best results come from successful implementations that stick to a schedule. For those results, it's best to work with a company that understands digital transformations.
To take your company to new digital heights, contact SAAB RDS to schedule a meeting with our experts. Attempting a full transition on your own can be a challenge. With help from one of the best digital transformation companies, you'll see returns on your investment sooner.