Medical Device and Electrical Functional Test System
Medical devices need to be manufactured within short production deadlines and with total reliability. This complete set of products is designed for medical device test,providing total reliability in test coverage and ensuring product quality in accordance with regulatory standards.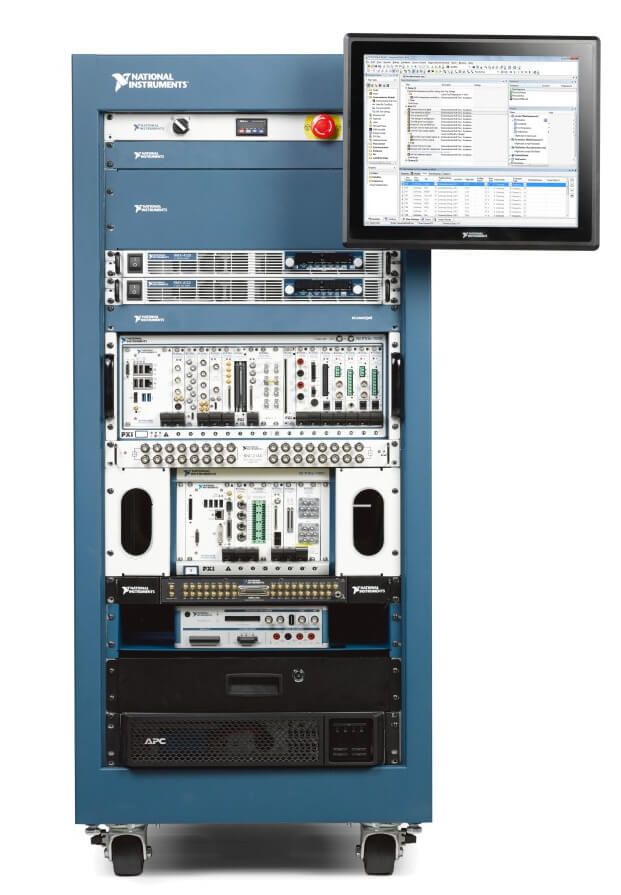 Featured Technologies
PXI Platform:

Instrumentation: DMM, scope, switches and multiplexers, power supplies, SMU, digital I/O, communication, and multifunction DAQ.
Infrastructure: Rack, power/safety infrastructure, instrument chassis, timing and triggering, controller/computer, power supplies, display.

Software:

Develop: Connect to almost any instrument and write custom test steps that integrate with code from almost any language.
Sequence: Develop, debug, deploy, and execute test sequences. Configure parallel testing calling code modules written in any language.
Deploy, Report, and Manage: Effectively manage the systems and the test data they produce.

Services and support:

Reduce Downtime: Expedited repair, managed spares, on-site calibration, life-cycle management services, and preventative maintenance.
Professional Services: Consulting, system integration, and software library development.
Want to know more?
Drop us a line. We will be delighted to hear from you!