Few industries bear as much responsibility as the aerospace industry. Hundreds of lives are at stake every time an aircraft takes off. Therefore, aerospace manufacturing companies must be held to high standards to ensure that any aircraft built with their components has the lowest risk possible. Testing your parts is an essential part of this process. Consider how international standards and modern equipment can help you test better.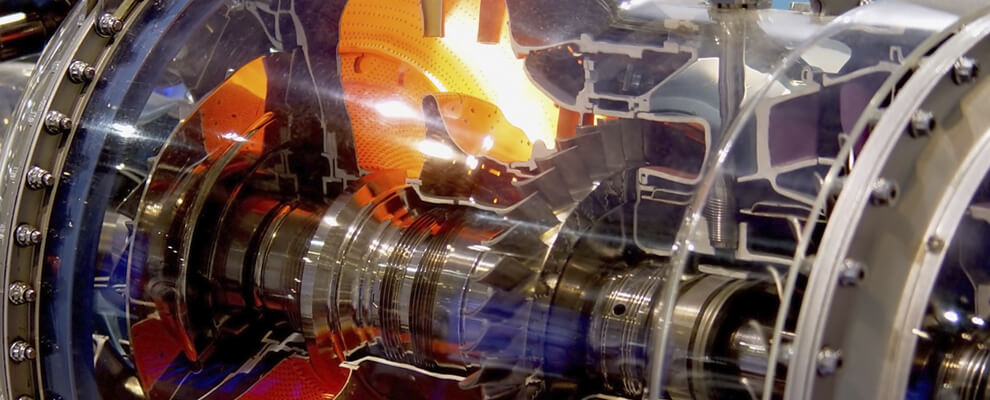 Testing Aerospace Components and Systems
International Standards and Aerospace Manufacturing
The aerospace industry is by its very nature an international industry. Aircraft are manufactured in various nations supported by suppliers from around the world, and their products cross country borders constantly. Therefore, international cooperation is fundamental for the aerospace industry. To that end, there are several international standards that companies must follow if they want to do business at the highest level. In particular, ISO 9001 and the AS9100 standards are most relevant for quality management.
These international standards do not directly dictate how testing must occur. They are considered descriptive, rather than prescriptive. Likewise, these international standards are not specifically directed at aerospace manufacturing. They can be applied to any organization, but compliance with these standards in the aerospace industry is vital. Many large companies in the industry will not work with businesses that have not been certified as compliant with these standards. So, what do these standards involve?
The ISO 9001 Standard
The ISO 9001 standard defines 7 principles of quality management, known as QMPs in the official ISO guide. Although each of these 7 principles is valuable, QMPs 4 and 6 are of particular interest to aerospace businesses. QMP 4, for instance, focuses on internal business processes. By having clearly defined and repeatable processes, your business can ensure consistent product quality, which is essential given the enormous potential cost of a failure in the industry.
QMP 6, on the other hand, emphasizes evidence-based decision-making. This QMP calls for data collection and analysis for decision-making, rather than simply leaving decisions up to experience or intuition alone. Testing data should be a major factor in the decisions your business makes. If test data tells you that your products need improvement, you need to take steps towards that improvement to remain compliant with the ISO 9001 standard.
The AS9100 Standard
The AS9100 standard is based on the ISO 9001 standard, though it adds several relevant factors specific to the aerospace industry (hence the AS prefix). Effectively, a business should first become ISO 9001 compliant and then aim to meet AS9100 standards. If you're looking to become certified for both of these standards, you may want to work with experienced consultants that can help you accomplish both goals simultaneously.
The AS9100 standard is typically updated every time the ISO 9001 standard receives a revision. The latest revision is AS9100D and was updated in 2016.
How International Standards Impact Testing
ISO 9001 makes testing a crucial component for any manufacturing business. To have evidence-based decision-making, you need accurate and abundant data. You also have to have processes in place that demonstrate that you use that data to make decisions. However, AS9100 outlines more specific rules for the aerospace industry. It establishes several requirements for testing that companies must follow to be compliant.
A Testing Environment
AS9100 specifically calls for an "Environment for the Operation of Processes." Your testing processes must be documented, and those processes must be carried in out in a suitable environment. Note that this goes beyond having the appropriate equipment for testing.
Your testing environment also includes human factors. For example, section 7.1.4 of the AS9100 standard highlights social factors for a healthy environment. It mentions having a non-confrontational and non-discriminatory environment. Studies have found that when environments are confrontational or discriminatory, individuals may be reluctant to share data that reveals a problem. The best testing in the world won't mean much if your staff doesn't feel safe enough to speak out about a problem.
Protocols for Measuring
Section 7.1.5 establishes rules for measuring, which directly impacts testing. Not only must you have the correct equipment, but you must also have a clearly documented maintenance routine for your testing equipment. Maintenance must be documented and verified to ensure conformity. In addition, this section of the document strongly emphasizes that your business must have an established procedure for recalling testing equipment if it's found to be defective or out of spec.
Furthermore, the company must have rules in place to validate data derived from a testing device that may not have been properly calibrated. These rules are in place to add extra weight to the evidence-based decision-making aspect of the standard.
Testing According to International Standards
So far, we've examined standards that apply to how you test your components and systems, including the testing environment and documentation required. But what tests are you expected to perform? This is where national regulatory bodies enter the picture. In general, the United States Federal Aviation Administration (FAA) acts as the de facto global authority, since virtually every airline needs to do business with the US.
The FAA publishes testing protocols for various aerospace components and systems. For example, engine components and systems follow the tests outlined in AC 33.91-1, with a total of 26 different test categories, each with a set of tests to follow.
How to Become Compliant and Improve Testing
To be competitive in the aerospace manufacturing industry, your company needs to be certified ​for the aforementioned international standards and adhere to the FAA's guidelines for the industry. Not only will this require the use of advanced testing equipment, but you may also need to redesign your business practices to conform to other aspects of these standards. Working with a company that has experience in aerospace testing and consulting can expedite this process.
Contact SAAB RDS to learn how we can help you implement complaint testing procedures and prepare your business for international success.