As global economies are facing uncertainties, deglobalization trends, supply chain disruption and as regional economies transform from oil based to knowledge based, new market and new employment opportunities emerge.
Join us in this informative session to expand your horizons and gain a global perspective on these dynamics and the opportunities lying ahead and how they affect the job market and the skills required for a career success.
We touched on the below topics:
a. Why STEM and scientific disciplines are important?
b. Why emotional intelligence is important to your career success and well being
c. What are the global and regional business and employment opportunities
d. What is the success profile and what skills you need to acquire
e. What is Industrial Digital Transformation/IoT
f. What are the available resources and programs to develop leadership and specialized technical skills
We are passionate about STEM education, and thrive to bridge the gap between academia, research and industry, and help shape the future leaders of the Middle East.
In this session, we have gathered international and highly accomplished leaders to share their perspective and provide to 17- to 25-year-old students (university, technical & vocational and high school) with a global perspective on the employment opportunities, skills and markets outlook to get ready and succeed in the digital economy era.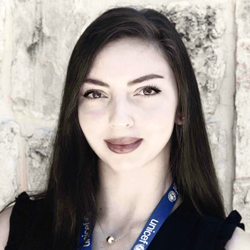 Jessica Hanna
Generation of Innovation Leaders (GIL) Program coordinator at UNICEF
Jessica Hanna is the programme coordinator of GIL (Generation of Innovation Leaders), a programme under UNICEF that helps the youth gain access to the digital economy and its many employment and educational resources, providing them with the skills needed to develop innovative, income-generating solutions to problems in their communities. She has been working for 3 years with the Youth & Adolescent section at UNICEF to leverage the access of the 21st skills to the most marginalized populations.
She holds a BA in International Business and an MA in International Affairs from the Lebanese American University.
MD. Antoine Barbary
President at the Middle East Society of Organ Transplantation
Medical School: Faculty of Medicine of Montpellier, France
Nephrology Research Fellowship: University of California Irvine (UCI) Nephrology Clinical Fellowship: University of California Los Angeles (UCLA) Ex- Assistant Professor of Medicine at UCLA School of Medicine
Ex- Lebanese University Medical Education Program Director at Rizk Hospital Professor of Medicine, Lebanese Faculty of Medical Sciences
Middle East Society of Organ Transplantation (MESOT), Past Secretary Middle East Society of Organ Transplantation (MESOT), Past Vice-President Middle East Society of Organ Transplantation (MESOT), Past President-Elect
Currently:
President, Middle East Society of Organ Transplantation (MESOT)
President, Assafina – Beit Om El Nour, For individuals with disabilities and specific needs Director of Renal Transplant Program at Rafic Hariri University Hospital
Head, Nephrology Division at Rafic Hariri University Hospital
Senior Consultant, Clemenceau Medical centre
Members of several local, regional and international scientific societies
Board Council Member, Declaration of Istanbul
Ethic Committee member, Middle East Society of Organ Transplantation (MESOT) Ethics Committee member, The Transplantation Society
Editorial board member, several scientific journals
Author and Co-author of more than 100 articles and abstracts in the field of Nephrology and Transplantation
Lecturer of more then 170 presentations at the local, regional and international levels
Granted many honours and awards including the prestigious "Best Lifetime Research Achievement Award" from the Middle Society of Organ Transplantation 2014.
Current interest: Holistic approach to medicine and patient care thru which several lectures, interviews and workshops were organised over the last several years at the local, regional and international level and most recently Zoom presentations targeting medical and paramedical staff, universities as well as members of the community, in order to highlight the importance of stress and soul-mind-body harmony in health and disease and to empower people in engaging in their own healing process. Special attention are given to the current pandemic with regard to its true origin and its impact on humanity as a whole at the psychological, physical, familial and socio-economical levels.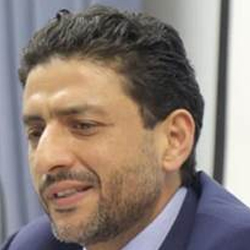 Saad Sabrah
Senior Country Officer at International Finance Corporation - World Bank Group
Saad Sabrah is a Senior Country Officer at the International Finance Corporation (IFC), the World Bank Group, currently assigned as IFC Country Head for Lebanon. Saad brings in over 20 years of visible career achievements in Finance, International Business Development, Investment Promotion, Strategic Business Consulting, Policy Reform, and Public Private Partnerships.
Prior to joining the IFC in 2004, Saad worked as Management Consultant at the strategy practice of KPMG Consulting as well as at NDC Group Advisory Services practice in the USA. In that capacity he advised senior management of multinational corporations in a wide range of industries on business strategy and investment decisions as well as advised government client and public agencies on business process and foreign investment competitiveness issues.
Saad holds a master's degree in Business Management from Strayer University in the USA. He also holds a dual bachelor's degree, in Accounting and in Decision Science/ Management from George Mason University in the USA.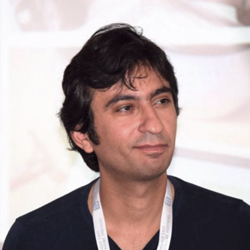 Walid Mansour
Partner, Board & IC Member at the Middle East Venture Partners (MEVP)
Walid's deep involvement in the VC & Technology ecosystem in the MENA region dates back to the mid 2000s. Since 2005, Walid has been intimately involved in this transformational entrepreneurial story by participating in the setup, scale up and exit of several VC Funds and Technology companies such as Anghami, SHEDUL, The luxury closet, Shahiya, Al tibbi etc.
Walid has previously worked in Public Policy (UAE Prime Ministry Office), Strategy Consulting (Booz Allen Hamilton) and Industrial & Software engineering. Walid holds a Masters in Industrial Engineering from the "Institut National des Science Appliquées" INSA de Lyon (France) and an MBA from the Wharton School at the University of Pennsylvania (USA).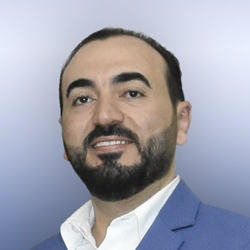 Wassim Ghadban
Global VP innovation and digital solutions at SNC Lavalin
An Innovation & Digital Evangelist with over 15 years of experience in digital engineering covering Ecosystems Management leadership, 4.0 Digital Transformation strategies & Project delivery, Business Intelligence, advanced technologies and operational efficiencies. He has extensive experience in leading all phases of large-scale projects, including complex business re-engineering initiatives, industry transforming technology solutions and systems integration projects with multiple clients and technology partners.
Wassim is an expert in renovating global businesses through innovative solutions, information technology and digital programs to accelerate growth, reduce operating costs and exploit competitive advantages with leading-edge applications, advanced analytics, AI technologies and big data solutions.
Wassim is well experienced in Digital command Centers, PMO, Operating Assets Production and Maintenance systems, Digital Twin, EPC4.0, business Processes automation, digital solutions, disruptive technologies and ecosystems which covers Engineering, Construction, Operation, ERP, CRM, HR, Finance, Project controls & Training Services. Accomplishments are not limited to design and development of ADNOC IWC, the most advanced digital center in Oil & Gas industry, Development of digital Twin 8D concept and maturity levels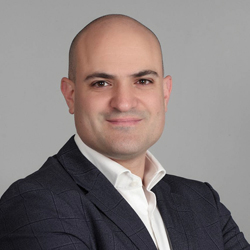 Rodrigue SAAB
Founder and CEO at SAAB RDS
Rodrigue is a serial entrepreneur, engineer at heart, business visionary, technological innovator and global sales & marketing authority.
He is founder and CEO of US based, hi-tech company, SAAB RDS Inc., together with additional trailblazing entrepreneurial developments in technology commercialization, digital transformations and emerging technologies.
Rodrigue is passionate about creating transformative opportunities and innovative hi-tech companies with social impact. He believes in people that dare to think big and are willing to invest time and effort in order to succeed. Rodrigue is a former regional leader at National Instruments, a pioneer in the technology sector; and brings extensive experience in international business development, technology landscape and global ecosystem, leadership, sales & marketing strategies, and in building high performance teams. In his early career, Rodrigue founded an advanced CNC machine building firm and built medical research machines, tool machining, and quilting machines.
In addition to his business career, Rodrigue is actively involved in numerous philanthropic and public organizations, initiatives in the areas of social and economic development, education, and entrepreneurship.
Rodrigue holds a Senior Executive Leadership from Harvard Business School, a Masters in Engineering (AI and industrial controls) from University of Technology of Compiègne, and Electrical Engineering (Power Systems) from the Lebanese University.